Team of Albatross Marine Design in office (2015)
Albatross Marine Design (AMD) is a Thailand-based design office founded by Dr. Albert Nazarov in early 2006.
The company has grown rapidly and now provides services to worldwide clients.
Current services offered include boat design, consultancy, construction supervision, engineering survey and projects management services.

The Principal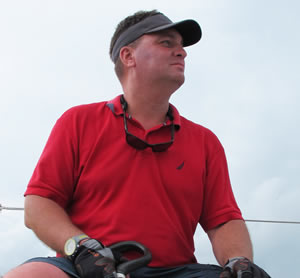 The founder of AMD is Albert Nazarov who graduated in 1996 with a degree in Naval Architecture from the Faculty of Marine Technology and Shipping at the Sevastopol National Technical University. In 1999, he became a finalist in an international yacht design competition in the United Kingdom, and soon after he started his own boat design business.
In May 2004, he received his Ph.D. at the Odessa Maritime Academy in subject of sailing craft controllability and performance. His research included acceleration tests of models of hull-keel combinations in a towing tank.
This resulted in a new type of simulation software for sailboat non-stationary behaviour and manoeuvrability.  He also studied art for 5 years which is an invaluable skill is the aesthetic design of boats, and enables him to quickly do realistic hand sketches to illustrate design ideas to clients.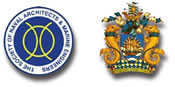 Albert is Member of Society of Naval Architects and Marine Engineers (SNAME), Fellow of Royal Institution of Naval Architects (RINA) and he is also a Chartered Engineer (UK). He has the Diploma in superyacht construction management from Maritime Training Academy (UK).
He is an author of about hundred published papers on boat design and hydrodynamics, and member of number of technical committees, and currently a chair of SNAME Technical Committee SC-5 'Small Passenger Vessels'
Albert is boating enthusiast with wide experiences in sailing and power boating; he also has Yacht Captain Licence and IYT Bareboat Skipper certificate.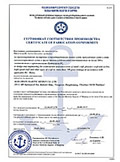 Certification
Albatross Marine Design and its quality system are certified by the Russian Maritime Register of Shipping (RS).
This certification authorizes AMD to provide design services for commercial and pleasure craft, high-speed craft, design of composite structures, construction supervision and to conduct of sea trials and testing of those craft. RS is one of 13 members of International Association of Classification Societies (IACS) together with Lloyds, Veritas, etc. and is an internationally recognized Maritime Authority.

Design Portfolio

The AMD design portfolio consists mainly of:
Small commercial craft (passenger craft, water taxis, diveboats, workboats and tourism oriented boats);
Special purpose craft (police, patrol, rescue, fire fighting and coast guard);
Pleasure craft (motor and sailing yachts)
Most of AMD's designs are in the 30 to 50 foot range, with some in the 90 to 120 foot range with specialization on high-speed craft and catamarans.

H48 catamaran yacht combines comfort, performance and stunning appearance. Builder - Bakricono Shipyard (Thailand). This boat is shortlisted as Significant Small Ship of 2015 by RINA.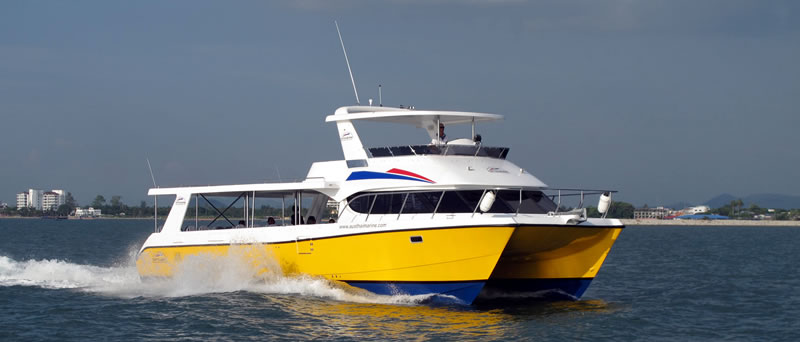 AT1500 high-speed passenger catamaran; these safe and efficient boats are used for tourist transportation. Builder - AusThai Marine (Thailand)

H65 power catamaran yacht during sea trials; unique boat with solar assisted technology. Builder - Bakri Cono Marine (Thailand)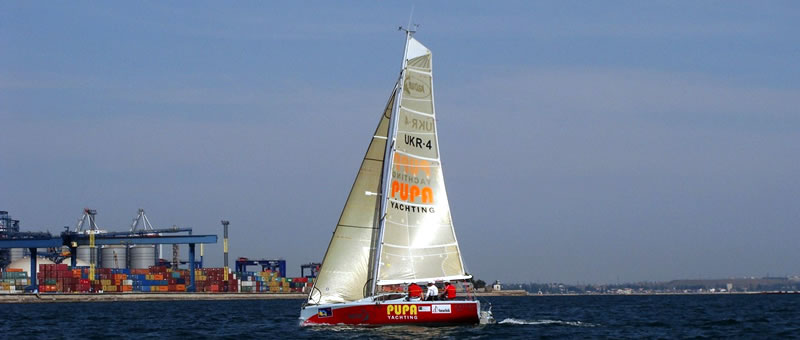 8m class sailboat 'Katran' (design 'Pluto800') racing in Odessa (Ukraine); builder - A.W.L Yachting (Ukraine).

Our flagship design - 90' motoryacht 'Golden Boy' (design SB90) anchored at Ban Saray (Thailand); builder - S.E.A.T Boat (Thailand).

AS14 unique rescue/ambulance aluminium catamaran built by Aurora (Russia). This boat is shortlisted as Significant Small Ship of 2014 by RINA..

AB32-type catamaran 'Diamond' (our AR980 design) cruising off Sattahip coast (Thailand); builder - Andaman Boatyard (Thailand)

Our fast interceptor craft design SM16 during demonstration at NAVDEX2013 show at Abu Dhabi (UAE); builder - Solas Marine Lanka (Sri Lanka). This boat is shortlisted as Significant Small Ship of 2013 by RINA.

16m tour catamaran 'Blue World Safaris' (our design AT1600) at picturesque islands of Andaman Sea (Thailand); builder - Aus Thai Marine (Thailand)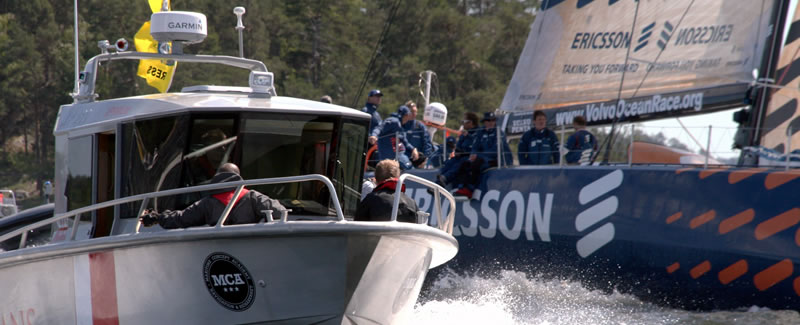 Our XP980 design used as press/committee boat for Volvo Ocean Race finish in Stockholm (Sweden); builder - BP Marine (Thailand) / XPolare Marine (Sweden)
Achievements

Achievements of AMD in field of small craft design are:
Maritime Safety Award at Boat & Yacht Thailand 2014 Conference
H48 catamaran - Included in Significant Small Ships of 201 5 by Royal Institution of Naval Architects, UK, 2014
AS14 ambulance craft - Included in Significant Small Ships of 2014 by Royal Institution of Naval Architects, UK, 2014
SM16 fast interceptor craft - Included in Significant Small Ships of 2013 by Royal Institution of Naval Architects, UK, 2013
Silver Arrow 860 powerboat design - winner of Professional Boatbuilder Magazine Design Contest, 2010, USA
Oxta1000 powerboat - Best Design Award from EMERCOM of Russia, 2010
A2100 sailing yacht design - Golden Lighthouse Design Award, Russia, 2009
Albatross Marine Design is one of the organizers of Boat & Yacht Thailand Conference
Designed the committee boats for the Olympic games in China 2008;
Designed special purpose boats for Clients in Vietnam, Singapore, Nigeria, Kazakhstan, India, Sweden, Russia, Thailand
Boats designed by AMD are used for commercial operations and passenger transportation in Nigeria, Thailand, Philippines, China, Cambodia, Malaysia, India, Italy, Russia, Vanuatu.
Albatross Marine Design works with boat builders in more than 10 countries in Asia, America, Europe and Australia. We also provide consultancy services for other design offices and shipyards around the world.
By early 2015, almost 90 of our designs have been launched, many of them in series production. In total, we have developed 150 designs and concept designs.
AMD's sailing boat designs have crossed oceans and have had success in racing in different locations around the world.
Several designs are currently in series production by discerning and reputable builders for world wide distribution and sales.
Design Vision

For AMD, designing is an art, the aim of which is to develop functional outcomes that work within a pleasing appearance. It is not about creating a pleasing appearance that lacks practical function or performance.

A successful design is by necessity a reasonable compromise between:
Appearance
Safety
Performance
Comfort
Cost
The success of the design process may be judged by the degree of compromise required in satisfying the above often conflicting requirements.

Design is not just a visual presentation of a pleasing aesthetic structure, it is a complex solution of aesthetic, ergonomic and engineering tasks. In our practice, design means a complete and detailed set of plans, calculations and specifications with supporting documentation ready for the manufacturing process to begin.

A design set from AMD is complete. The builder does not need to consider building aspects such as where the plumbing fits, or where the wiring runs, how to create stiffness where needed, or what lamination schedule is required. All of this is provided in the design set.

We have wide experience in developing designs to ISO Small Craft standards and to other appropriate Standards or Rules of Classification Societies. Moreover, we work closely with certification agencies and have participated in the development, evaluation and adoption of a number of regulations, especially in field of high speed and small craft.

We combine our artistic flair with a sound knowledge of engineering and ergonomic principles, experience of boat construction and years of seagoing experience. We design boats in different styles; classic and modern, practical and military.

Our slogan is: We design elegant and practical boats for the sea, not just glamour toys for marinas.


AT800 catamaran - our company boat extensively used not only for weekend recreation, but also for testing and measurements; builder - Aus Thai Marine (Thailand) and this is already the second boat we own from this builder.